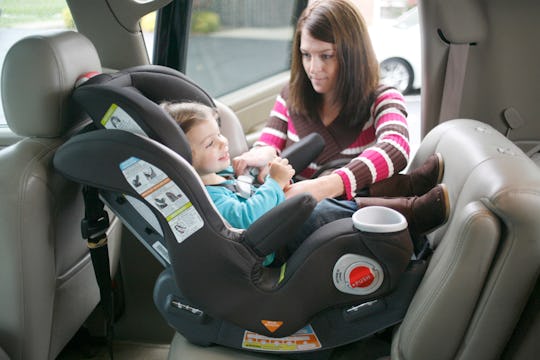 Courtesy Of The National Highway Traffic Safety Administration
The 9 Common Car Seat Mistakes Parents Make
Before you had your baby, you did your best to learn any and everything related to being a mom. And so far it's paying off. You can diaper, nurse, and swaddle a baby with the best of them. But how much do you know about car seats? Of course you know you need one, but are you sure you're using it correctly? Chances are, you may be doing some things wrong. Before you take your baby on another ride, you should know some of the common baby car seat mistakes parents make and, most importantly, how to correct them.
It's easy to think that all you need to do when you bring your car seat home from the store is open the box and put it in the back seat. But if you want to keep your kids safe, you'll need to make sure you're adhering to the guidelines set forth by organizations like the American Academy of Pediatrics and the National Highway Traffic Safety Administration. Improper installation and positioning of the car seat in the car are among the most common areas where parents could use a little improvement.
With a new baby, your plate is pretty full. So take a few minutes to make sure you're using your car seat correctly, and give yourself at least one less thing to worry about.