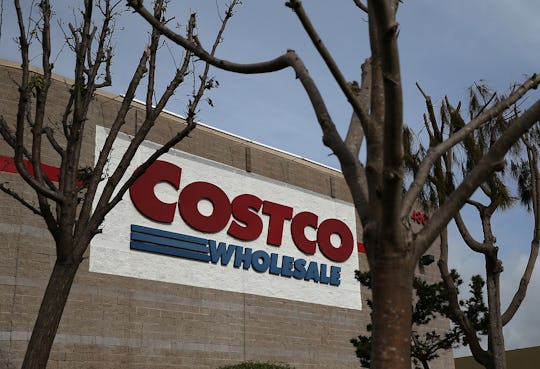 Justin Sullivan/Getty Images News/Getty Images
9 Costco Hacks Every Mom Should Know
Ah, Costco — the giant warehouse that simultaneously houses every mom's grocery shopping dreams and her worst, money-swallowing nightmares. It's all too easy to get lost in the black hole that is the aisles of Costco. Luckily, there are a umber of money and time saving Costco hacks every mom needs to know that will make her shopping trip as successful, strategic, and, of course, sample-filled as possible.
It's no secret that Costco offers some of the best deals on the market, but to a flustered mom trying to corral her children into the same aisle and find the cheapest diaper brand, the giant retailer can be overwhelming. But it just so happens that Costco — intentionally, I'd like to believe — has created several ways to make shopping at their store easier on you.
Aside from stocking up on free samples (that — spoiler alert — have no limit,) being aware of the many ways to make shopping at Costco a breeze will save you time, money, and a heck of a lot of energy in the long run. Some of these hacks involve shopping at Costco without even leaving your house, so read on and be amazed at the magic that you can find within Costco's giant walls.