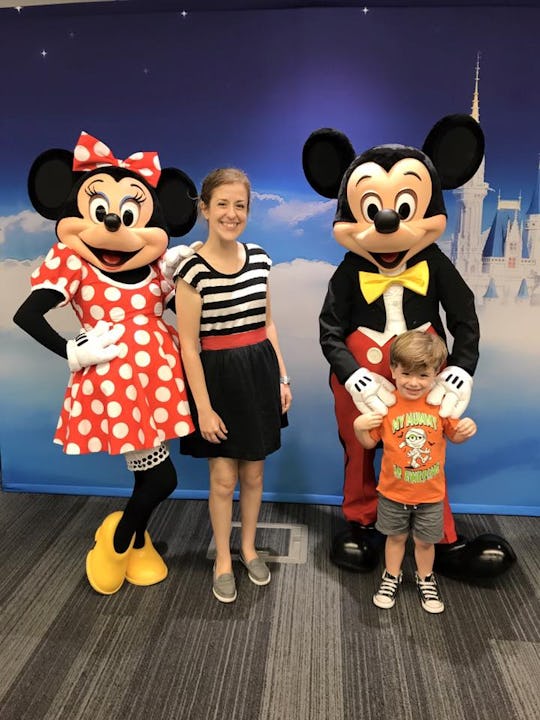 Courtesy of Sarah Bunton
9 Disney World Hacks Every Parent Needs To Know Before They Enter The Magic Kingdom
Ask any kid what their idea of heaven on Earth is, and they'll likely tell you that Disney is the ultimate fun spot. If you were to ask a parent the same question though, you'd probably get a much different answer. That's why planning your family's vacation to the iconic theme park can be intimidating at first. As a native Floridian, I'm all too familiar with the common concerns parents have about taking their kids on such a big excursion. That's why these Disney World hacks I learned when I visited the amusement park in Florida with my family are key to having a smooth trip that everyone could enjoy.
Whether you're looking to save time, money, or simply your sanity, there are plenty of easy ways to make your Disney vacation the magical trip it should be. For me, one of the biggest things I was worried about didn't have to do with the logistics — such as packing, driving, and the like — it was all about making sure I was present. Far too often I get caught up in capturing the perfect picture that I miss the opportunity to be a part of the memory-making moment itself. So when Chevy graciously offered to send my family to the happiest place on earth, I made sure to do my research for helpful hacks to navigate Disney World before I even set foot in the amusement park so that we could make the most out of our time there.
So if you want to go into this experience as stress and worry-free as possible, check out these insider tips I learned when I took my son to Disney World.