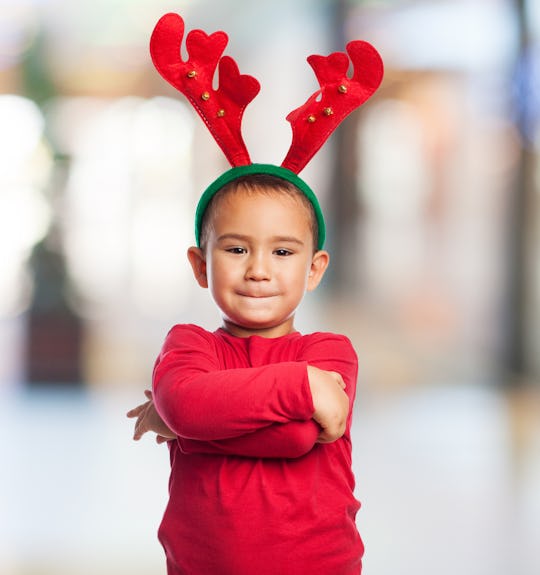 asierromero/Fotolia
9 Easy Pun Costumes For Kids To Trick-Or-Treat In This Halloween
Puns are some of the funniest jokes around because they hinge on wordplay and the silly idea that words can have more than one meaning. If being clever is your thing, then when Halloween rolls around, you may want to consider some easy pun costumes for your kids and family that will have the entire neighborhood reveling in your wittiness.
To be fair, this night is about the kids, not you. So, if your kid picked up your gene for wit, then he or she will be so into these pun costumes that showcase your child's sophisticated take on Halloween. But be warned: your kid will probably score more candy if he or she makes the neighbors laugh, so be prepared to handle a sugar high like no other if you dress your kid in a pun costume. Just saying.
They're adorable, they're PG (no naughty puns on this list), and they're (somewhat) original. Even if they might have been done before, they're still new to your kid, and, like I said before, this night is all about the kids. The following are super easy DIY Halloween costumes, and in many cases just involve combining a couple of store bought costumes and other household items. So, recreate, and while you do, have a good chuckle.