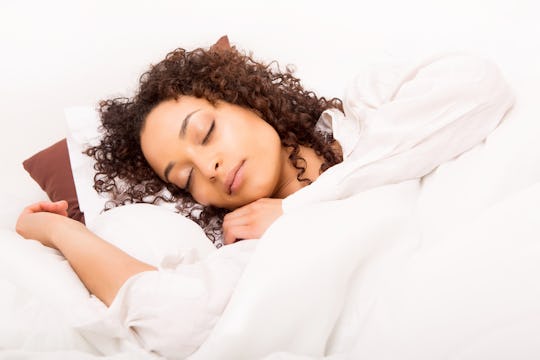 jolopes/Fotolia
9 Exercises To Help You Sleep Better
When you're scrolling through your phone after midnight, blear-eyed and exhausted but somehow still wired, one thing is clear: you can't sleep and it sucks. Not to mention, you know you'll feel like garbage the next day as you try to get by with no rest. If this sounds familiar, then you may want to look into a few exercises to help you sleep better.
In general, getting your heart pumping during the day will help you rest easier at night. Not to mention, almost any type of exercise will potentially help you rest easier. Whether you're into intense aerobic activities, gentle stretches, or even weightlifting, the odds are good that your favorite exercise can improve your sleep habits. The stress reduction benefits alone provided by regular exercise may be all you need to get some better shut-eye.
With that in mind, finding your ideal sleep-inducing workout may take a bit of trial and error. The time of day you exercise, as well as the types of workouts themselves, can affect your sleep habits. Maybe a late-night aerobics class leaves you feeling wired, but swimming a mile each morning has you fast asleep as soon as your head hits the pillow. A little time and experimentation will help you find your ideal insomnia-busting workout.