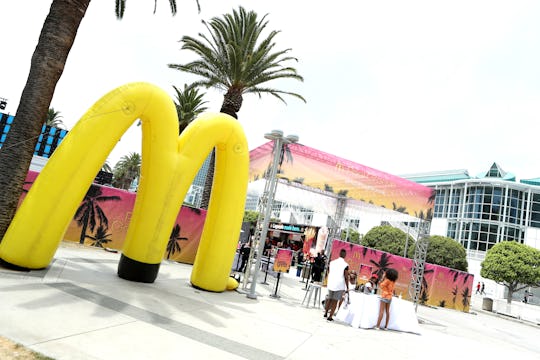 Randy Shropshire/Getty Images Entertainment/Getty Images
Which Fast Food Restaurants Are Open On Christmas Day? Let Us Enlighten You
Christmas day is without a doubt one of the biggest travel day of the year — after Thanksgiving of course. Unless you are hosting Christmas festivities, you are bound to get stuck in holiday traffic. What would normally be a forty-five minute drive will easily turn into a four hour drive, leaving you and your family hungry, cranky and needing to pee. Gross. But thankfully there are plenty of fast food restaurants that will be open Christmas day that will provide a bit of relief. A ten-minute pit stop at one of these food chains might be what your family needs to make it through the awful car ride ahead.
Whether you are craving some McDonald's fries or tacos from Del Taco, there are many fast food chains that you can stop at, or even dine at come Christmas Day. And don't forget that Dunkin' Donuts is open too, so stock up on coffee and munchkins for your long drive ahead. Your kids will thank you for it.
Whatever you are in the mood for, you can surely find it during your travels. So make that pit stop, and don't feel bad about it, because you deserve it. I mean, it is the holidays.