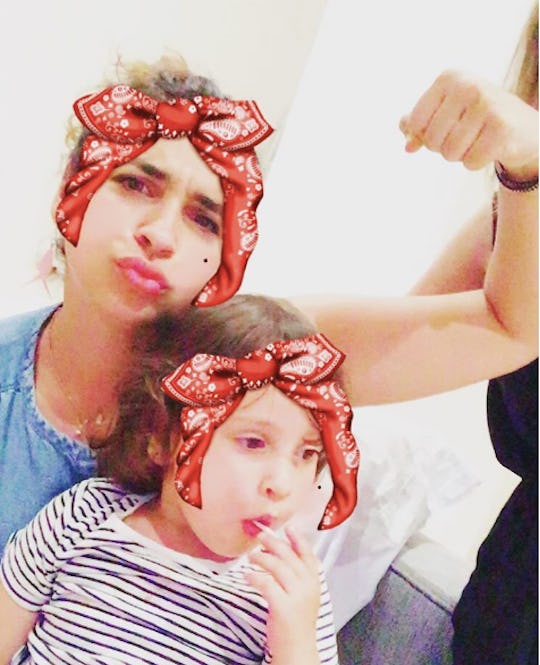 Courtesy of Jill Di Donato
9 Feminist Costumes For Babies That Scream Gender Equality
Halloween is upon us, and for all you feminist moms out there, this is your time to dress your baby in a costume that reflects your worldview. Choosing a feminist costumes for your baby shows your little girl (or boy — feminism is for all) that it's never to early to topple the patriarchy.
The best part about feminist costumes, besides spreading the word about gender eqaulity, is that that are DIY, meaning they incorporate clothing your baby already owns or can wear after Halloween is over. Plus, none of them come in a bag, so you're not forking over any money to "the man," AKA any big company (not that there's anything wrong with those costumes; these just happen to be grassroots all the way). And, I promise you, assembling these feminist baby costumes won't consume all your time, but they will be the hit of your Halloween parade.
Not only do these feminist Halloween baby costumes make a statement to elevate the chatter of your cocktail party conversation to the value of fighting for women's equality, they will create iconic photographs for your budding feminist daughter. If you believe that feminism is a movement and not a buzzword, you will dig these DIY feminist Halloween costumes for babies.