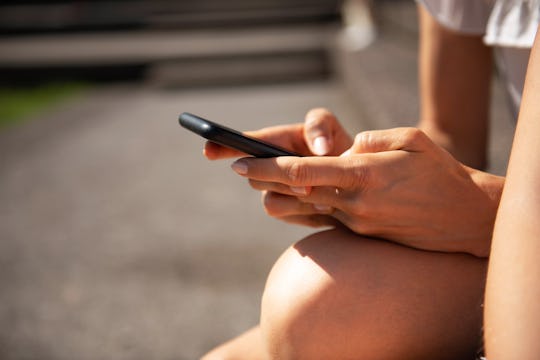 Shutterstock
9 Free Suicide Prevention Resources Available To Anyone In Need Of Support
Suicide remains a leading cause of death in the United States, according to the Centers for Disease Control and Prevention (CDC). In fact, the federal agency has reported that the nation's suicide rate increased 33 percent from 1999 to 2017. But those in crisis don't have to suffer alone as there are a number of free suicide prevention resources available to those in need.
In 2017, more than 47,000 people died by suicide in the United States, according to data from the CDC. Widely considered to be a major public health concern, suicide has been listed by the CDC as the nation's 10th leading cause of death since 2008. But while the issues and emotions that can lead to suicide are undoubtedly complex, health advocates argue that suicide is preventable. That's what makes the work of organizations geared at providing suicide prevention and crisis help so invaluable.
Whoever you are, whatever your situation, help is available to you. Whether you'd prefer to text instead of call, speak Spanish instead of English, are a member of the LGBTQ community, a veteran or military, deaf or hard of hearing; there are free suicide prevention resources out there that can help you.
Here are nine free suicide prevention resources: