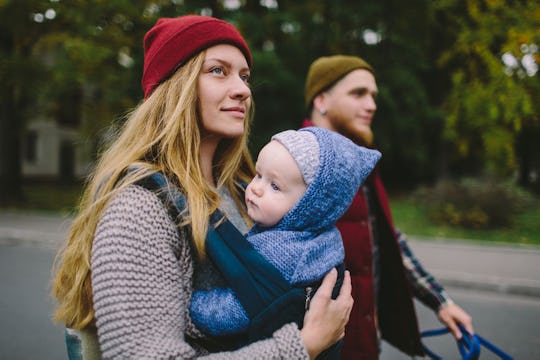 Evgenij Yulkin/Stocksy
9 Family Activities To Do On Thanksgiving, Because Football Is *Not* Your Thing
Thanksgiving is either one of the busiest days of the year or the laziest. If you're hosting, it's a whirlwind of cooking and cleaning. If you're a guest, your only job is to show up and eat. There are lots of hours to fill until dinner though, so you might as well do something fun. On TV shows, it seems like everyone organizes a game of football, but if you're like me and don't have an athletic bone in your body, you'll want an alternative. Luckily, there are tons of fun Thanksgiving activities that aren't football in the front yard to pass the time until the turkey's out of the oven.
If you're lucky enough to be celebrating the holiday with a big group of family and friends, it's a perfect time to organize an outing or an activity that everyone will enjoy (not to mention keep the kids from getting in the way in the kitchen or complaining that they're bored). That may involve giving back to the community, laying out an arts and crafts table, or simply kicking back in front of the TV for a holiday-themed Netflix viewing.
Here are nine fun Thanksgiving day activities that the whole family can actually do together, and actually enjoy it.