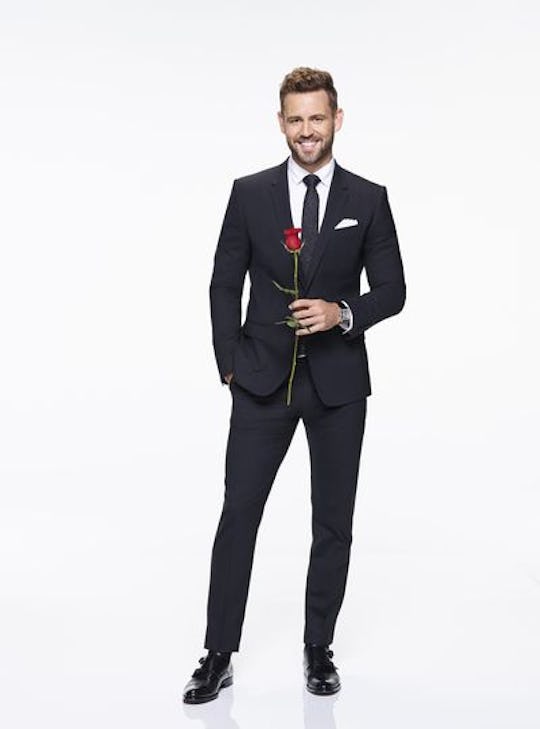 Mitch Haaseth/ABC
9 Gifts For 'Bachelor' Fans That Are Sure To Keep Them Merry All Year Round
If you have a super fan of The Bachelor in your life, then your holiday shopping is about to get easier. Since The Bachelor's three-part franchise typically kicks off the first Monday in January (The Bachelor in winter, followed immediately by The Bachelorette in spring, with Bachelor in Paradise ending the summer), the holidays are the perfect time to get them amped up for nine months of Monday night rose ceremonies with The Bachelor-themed gifts. These gifts for Bachelor fans are a great place to get started.
There are great options for personal gifts, like earrings or clothing, but there are also plenty of choices for the Bachelor fan who loves to host a viewing party, because the communal Bachelor Nation experience is a crucial part of Bachelor fandom. And thanks to Etsy's democratization of both rabid fandom and extreme crafting, there are plenty of unique and customizable gifts to save you from either having to stand in the ABC merch line or presenting someone with a copy of Chris Harrison's romance novel while keeping a straight face. (Though it actually got decent reviews!)
Here's a pro-tip if you really want to set yourself apart: many Bachelor alums also count themselves among the "Instagram influencers" elite, so if you know your Bachelor fan has a favorite contestant, consider scrolling through that contestant's Instagram account for links to cool merchandise they've endorsed or been spotted using. But here are a few things to get you started...