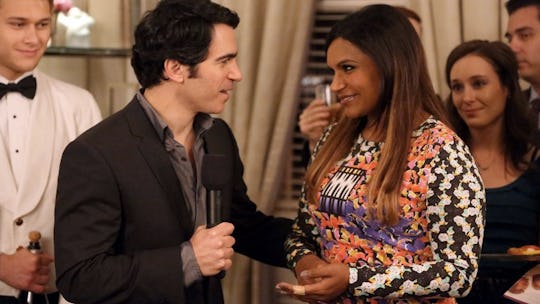 9 Gifts For Mindy Kaling Fans Who Know The Importance Of Beyonce Pad Thai
From reading her memoir, Is Everyone Hanging Out Without Me (And Other Concerns), to watching The Mindy Project, you can't help but become a fan of Mindy Kaling. I mean, the woman knows how to make a one-liner so outrageous, you have just as much fun repeating it as you did laughing the first time you heard it. If you — or an awesome person you know — is obsessed with Mindy, then it's time to get excited about some truly amazing gifts for Mindy Kaling fans.
There are some adorable gift ideas out there just dripping with Mindy's wisdom. (I'll take one of each, please and thank you.) From mugs to shirts and even necklaces, you can be surrounded by some of your favorite Mindy moments at all times. Fans of Mindy will love these gifts because — let's face it — we all know deep in our hearts that would be our best friend if she only had the chance to meet us. Luckily, these gifts put people one step closer to having more Mindy in their lives; or at the very least, reinforcing their "right to life, liberty, and chicken wings."
If you have a Mindy fan on your list this year, you've hit the present jackpot. Wrap up something from this list of nine perfect gifts for Mindy fans. Trust me on this one. They're going to thank you.