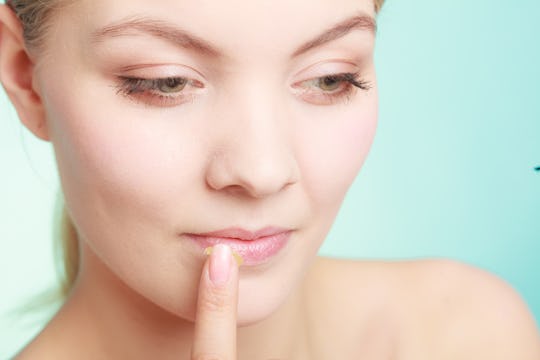 Voyagerix/Fotolia
9 Hacks To Prevent Chapped Lips, Which Put A Damper On Your Day
With the warmth of summer fading away, the only thing that can be expected next are the cool breezes of fall and winter. Though I'm a huge fan of both seasons, one thing that gets me down during those months are the endless days and nights of dry, cracked lips. Being that I live in a state where the weather can get pretty frightful from November to February, I always have to know a few hacks to prevent chapped lips.
To me, there's honestly nothing worse than having flaky, dry, and cracked lips. No matter how many times you try to lick them, it's never enough. I had to learn that there are different ways to keep your lips moisturized when in the cold weather — especially if losing your chapstick on the regular is something that occurs. Although I'm the queen at using petroleum jelly when I misplace my tube of chapstick, I had no idea that there were so many other ways to keep my lips from becoming chapped and dried out.
If you're not good at keeping your chapstick or lip balm handy like me, keeping these nine hacks by your side will benefit you more than you know.