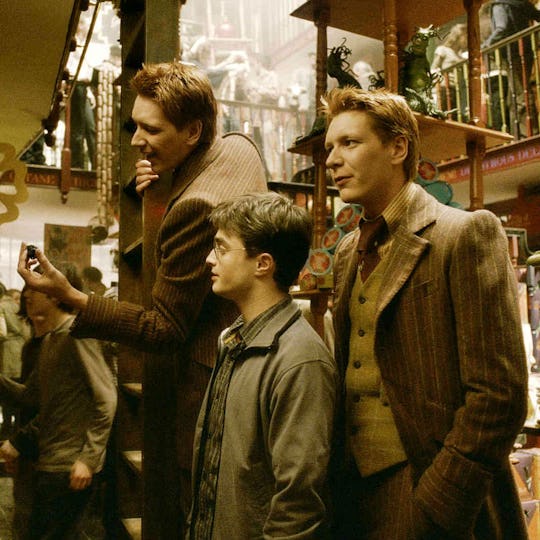 9 'Harry Potter' Gift Ideas For Your The Muggle On Your Shopping List
Got a Harry Potter fan on your gift list? You're in luck! Because wizard devotees appreciate whimsical gifts, it's always fun to go gift shopping for a Potterhead. And the variety of Harry Potter gift ideas are pretty endless, thanks to the many artisans who apply their talents to wizard-themed goods. Some of the craftsmanship behind these handmade wands and Triwizard tee shirts is striking. From jewelry to barware to pillows, anything imaginable has been Potter-ified, and any fan of Rowling's world would be proud to own these magical creations.
Although your intended recipient may daydream about getting a live owl or a ticket for the Hogwarts Express during the holidays, they aren't the easiest gifts to obtain. But there are some items that even a Muggle can manage to find. Whether your gift recipient is a casual fan of the novels or a devotee who makes regular pilgrimages to The Wizarding World of Harry Potter, there is a gift on this list for them. (Two words: huggable book.) And if you're a fan too, you will probably be tempted to keep a few of these goodies for your own collection. The Harry Potter owl is really cute, after all.