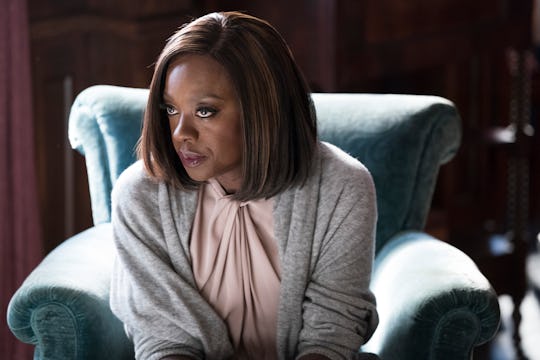 Mitch Haaseth/ABC
9 'How To Get Away With Murder' Season 5 Theories That Are So Wild They May Just Be True
Compared to the usual chaos that ends a season of How to Get Away with Murder, the finale of Season 4 was positively pleasant. Laurel was reunited with her baby. Annalise had rehabilitated her public image. Connor and Oliver were well on their way to wedded bliss. But everything wasn't perfect, and these HTGAWM Season 5 theories try to tie up any loose ends while figuring how where the show will go from here.
The biggest question mark of "Nobody Else Is Dying" involved the introduction of a new, unknown character named Gabriel Maddox who might be related to one of the main protagonists. But he wasn't the only mystery introduced in the last episode. There are several threads that look like they'll be continuing into the fifth season, disrupting the careful peace that some of the characters have found. Things might be looking up for the Keating crew right now, but it's unlikely that will last for long. It never does on this show.
Fans of the series have tried to figure out some of the more puzzling aspects of the finale, and in doing so have come up with the following speculation. Without further ado, here are some theories that explore the possibilities of HTGAWM Season 5.