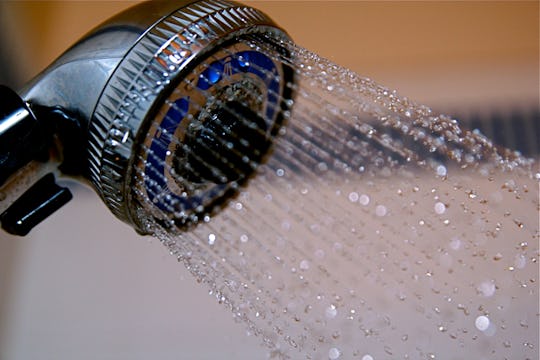 9 Hygiene Mistakes You're Making In The Shower (Yes, You Can Loofah Wrong)
Showering seems like something that you can't really screw up, right? You hang out under the water and get clean. What's so hard about that? And while it's true that there's really no wrong way to shower, there are some mistakes that you may be making in the shower that aren't great for your hygiene.
Many people have a shower routine, consisting of rituals that they've been doing the same way for as long as they can remember. But you may want to reconsider some of these lifelong habits, as they could actually contribute to your beauty or skincare woes.
Maybe you've never thought all that much about how you shower, and that's perfectly OK. More likely than not, your body goes into autopilot one the warm water hits your head. But there's no time like the present to update your hygiene routine. Use this an opportunity to put the mantra of "know better, do better" into practice and actually see some results. Making a couple of small tweaks to the way you shower can have big payoffs, for both your looks and your health. And that, like taking a shower itself, is totally refreshing.