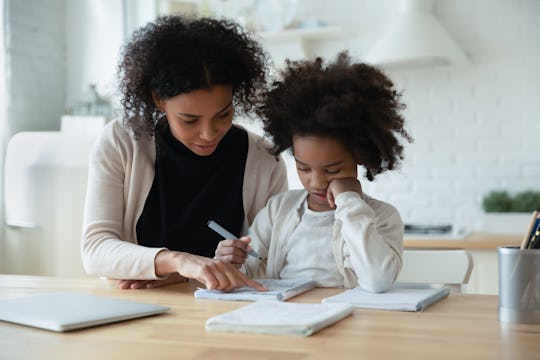 fizkes/Shutterstock
9 Items To Make Back-To-School Feel Normal (Even If It's Anything But)
Whether your little ones are returning to a very different learning environment full of social-distanced desks and all-day masks, or you're continuing down the path of virtual school while trying to keep the rest of the family's routines on track, this certainly isn't going to be a typical fall for anyone. The autumn routines we took for granted might be gone (or at least...hibernating?), but we're all trying to make back-to-school feel as fun — and as normal — as possible. One way to do that? Back-to-school shopping!
The checklists may be different this year, but the spirit remains the same: With some fresh, fun tools in hand, the start of a new school year can be a time of unlimited potential and excitement, not one of stress and monotony. With items like a bright stainless steel water bottle and bold new tights for school, your child can stroll into those sanitized or virtual classrooms with confidence.
We only include products that have been independently selected by Romper's editorial team. However, we may receive a portion of sales if you purchase a product through a link in this article.