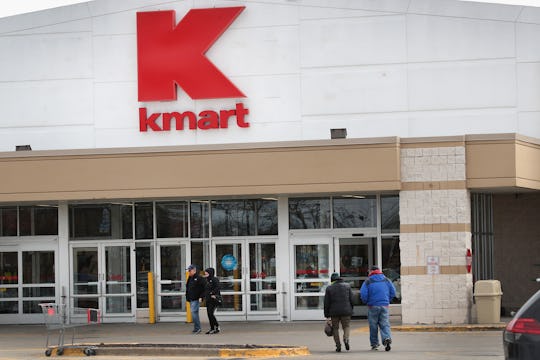 Scott Olson/Getty Images News/Getty Images
9 Kmart Hacks Every Mom Needs To Know
What could be more comforting than hearing, "Attention Kmart shoppers" over a loud speaker? When I was a kid, Kmart was the hot spot to go shopping. I'm happy to report that the store near my childhood home in New York is still open and operating, despite the wave of store shut downs. Regardless of Kmart's recent and highly publicized financial issues, they still seem committed to giving customers access to great products, unique store perks, and phenomenal deals. To help you take advantage, there are Kmart hacks every mom needs to know to shop like a total boss.
It's no secret that Kmart offers some of the lowest prices on the block. As a busy mom you probably don't have time to fool around with gimmicks and high prices, especially while trying to impossibly shop with your kids in tow. Knowing about your options at Kmart before you get there to shop will be key to unlocking all of the potential magic at the store.
This is where hacks come in, and yes, you're getting the hook up by reading this. Before you caffeinate, load the kids into the car, and unload them into a cart check out these Kmart tips. Here are nine hacks to help you next time you're a Kmart shopper.