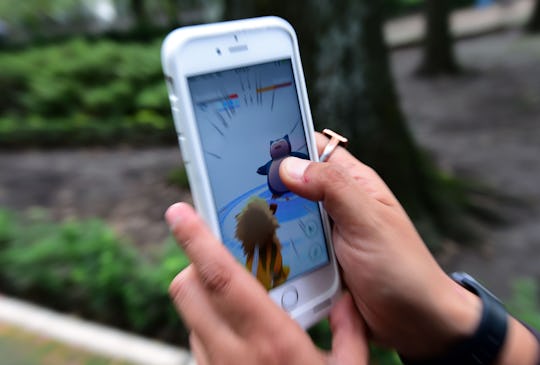 ALFREDO ESTRELLA/AFP/Getty Images
9 Last-Minute Pokemon Go Costumes For Kids Who Want To Catch Them All
Halloween is the time of the year when children get to become anything they've dreamed of being. Whether it be a fairy princess or a friendly ghost, Halloween is a great time for children to be able to get in touch with their creative sides. Since this time of year is supreme for the aforementioned, children can get the opportunity to become the characters from their favorite games, too. Because of that, you can only expect some Pokémon Go-inspired costumes in there. Since time is dwindling down to the big day, having last-minute Pokemon Go costumes for kids to pull from will surely be what you need.
When Pokémon Go came out this past summer, everyone became a fan of the timeless characters once again. Pulling your child's costume from the 200+ character options means that they can literally be anything they want this year. It also means that you can give them an opportunity to use their imagination more than before with putting their own touch on their costume. Sure buying a Pokémon costume is cool, but being able to put it together yourself is even cooler. Not only for you kid that's wearing it, but for you as a parent, too.
If you need a little creativity spark, these nine costume ideas could possibly help.