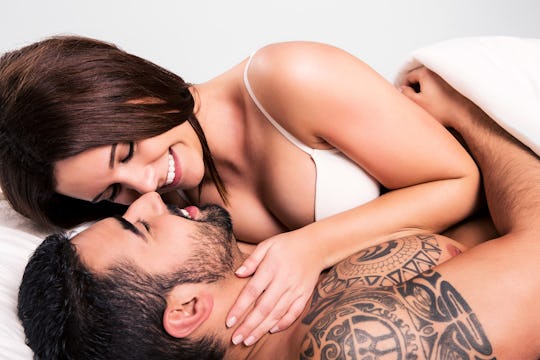 jolopes/Fotolia
9 Little Things You Can Do For Your Partner That Lead To A Great Sex Life
Who wants a better sex life? Basically everybody. Even if you and your partner are burning things up every night, there is always room for improvement (or at least variation). And even if you don't have the time or energy to perform a complete overhaul of your love lives, there are little things you can do for your partner that lead to a great sex life. Because sometimes even the smallest gestures can lead to big rewards.
You don't have to install a dungeon in the basement or master some acrobatic techniques, either. Little gestures, such as fantasizing about your partner or making love away from the bedroom, can make a huge difference. After all, it's impossible to get bored with a partner who's constantly coming up with new ideas to try out.
Overall, just keeping an open mind and putting a little extra effort into your sex life will benefit both you and your significant other. It's a great way to reaffirm your bond, maintain your attraction to one another, and simply have fun. So to add in a little spice and keep your partner on his toes, here are some effective and simple tips to keep those fires stoked.