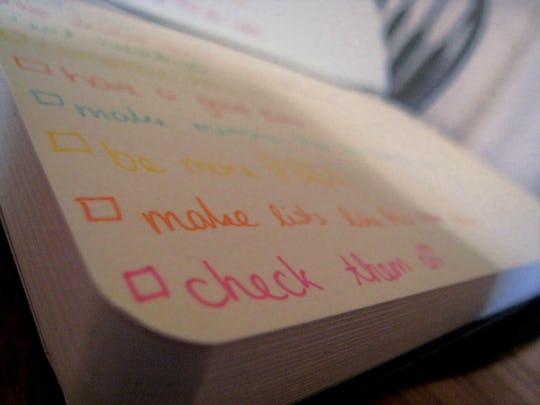 9 Meaningful Alternatives To New Year's Resolutions, Since Going To The Gym Won't Make You A Better Person
Go to the gym. Eat healthier. Save money.
When you think about New Year's Resolutions, these are probably the phrases that come to mind. And although it's great to resolve to have a healthier lifestyle or to stop spending carelessly, why not take the opportunity to make a more meaningful New Year's resolution this year that will help you to flourish in 2016?
A New Year's resolution is a promise you make to yourself to encourage a better and happier year. People often tend toward the straightforward: exercise and diet are concrete goals that can be achieved through actions. But some of the best resolutions are those that require a change to your state of mind, that force you to challenge yourself, grow, and reach your potential. And while most resolutions are often focused on the self and the changes you can make in your own life, some of the best resolutions are those that focus outward on those you love, or even strangers, who could use your help.
This New Year's, in addition to purchasing a gym membership, challenge yourself to take on one of these more meaningful resolutions. They may be more difficult, but the reward of doing so will be a far more important result than anything you could ever achieve by lifting weights.