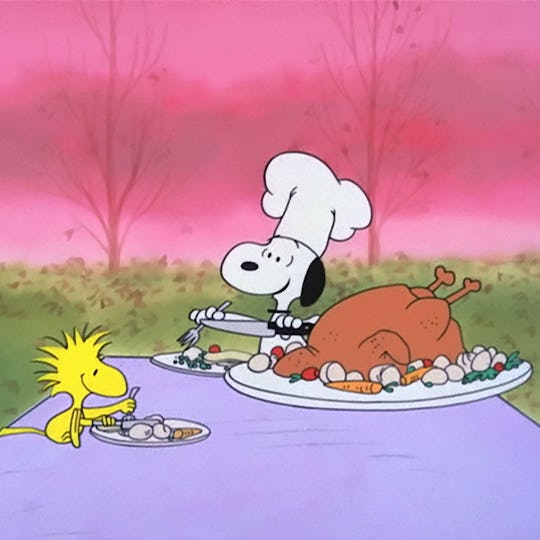 9 Mind-Blowing Thanksgiving Facts That Prove Everything You Thought You Knew Was A Lie
It's weird to think that discovering new information about a holiday, of all things, is making my jaw drop. But it's totally happening. After discovering a few mind-blowing Thanksgiving facts just recently, I'm not sure what to think about Turkey Day. They're conversation starters, for sure, and will definitely come in handy when dining with your family. But they're also simply worthy of an OMG—and no, that's not an overstatement.
These are pieces of information you wouldn't have learned even if you had paid attention in history class. There might be a few things you thought you knew on this list that are totally wrong, and perhaps a few new pieces of information that change how you see this holiday altogether. Yes, they're that mind-blowing. So gather 'round, folks: it's time to pull back the curtains on this traditional holiday and learn a few random, but totally intriguing, facts that'll give you the real lowdown on Thanksgiving.