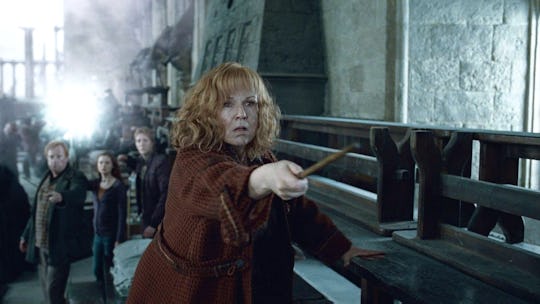 9 Most Feminist 'Harry Potter' Characters, Because Gender Equality Isn't Just For Muggles
Raise your hand if Hermione Granger was your first girl-crush. It's hard not to love her, right? As a rundown of the most feminist Harry Potter characters will show, the Harry Potter universe is full of take-charge women and supportive men who don't let a silly thing like gender constructs get in the way of their fight against the evil forces of the world.
In fact, many of the female characters in the Harry Potter series are great leaders, fighters, and thinkers. And one of the main themes of the work is the power of a mother's love, which is portrayed as strong enough to thwart a terrible curse. Furthermore, another great aspect of Rowling's work is that she doesn't portray her female characters as flawless; they are all fully formed humans. In fact, some of the worst villains are woman (Seriously, who doesn't loathe Umbridge almost as much as Voldemort?) This equal-opportunity approach to gender in both heroes and villains is a statement in itself; women aren't all bad or good, but a combination of both. In other words, just humans.
Exploring the importance of feminist characters in Rowling's work could take up an entire thesis of study, but in the meantime, here's a quick overview of her most patently feminist characters.