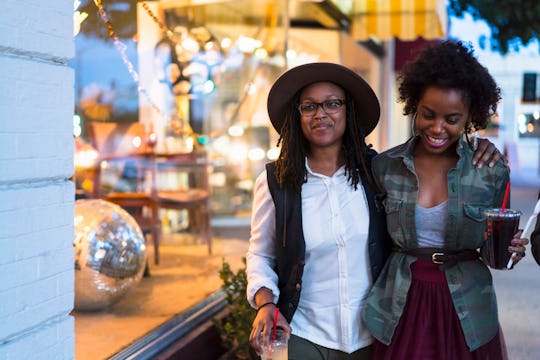 Image Source Trading Ltd/Shutterstock
9 New Year's Resolutions To Make You A Better Partner
As the year comes to a close, you start to think of all of the ways in which you are less than perfect, and how you can use the new year as a fresh start. Most people make New Year's resolutions related to health and fitness. But if your relationship needs more work than your abs, there are resolutions you can make if you want to be a better partner.
Even if you consider yourself to be a pretty awesome significant other, there are always little things that can be improved upon. Maybe you leave your socks on the bathroom floor, or scroll through your texts at the dinner table. It doesn't take as much effort as you may think to break these kinds of bad habits.
When making your relationship resolutions, follow the guidelines that clinical psychologist Dr. Robin Goodman recommended in Parents. She suggested making concrete, specific, and manageable resolutions. Vague resolutions are nearly impossible to keep. Don't just promise to be more considerate, be specific in the actions that you will perform that will make you a more considerate spouse.
Here are some resolutions that you can make this New Year that will help you become a better partner.