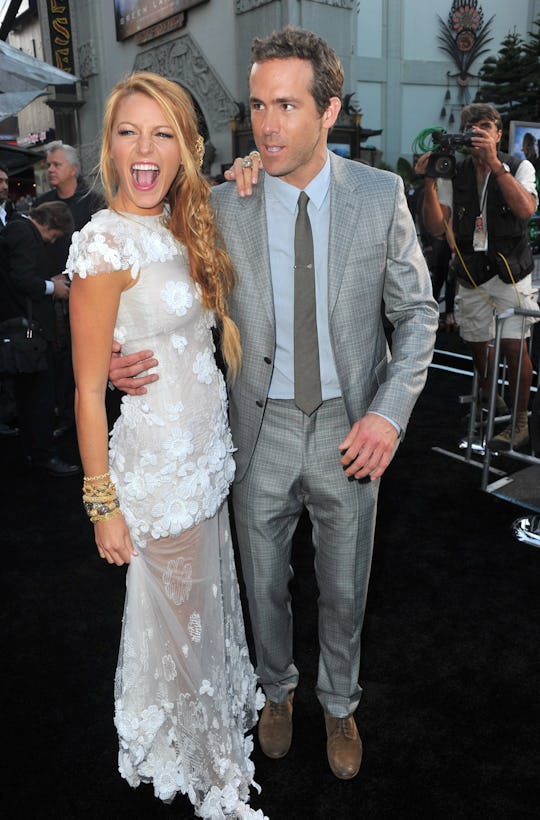 Alberto E. Rodriguez/Getty Images Entertainment/Getty Images
9 Non-Traditional Songs That Celebrities Walked Down The Aisle To
When the times comes for a bride to walk down the aisle, it's easy to think that Wagner's "Bridal Chorus" is the one and only choice. Really, you can't say "here comes the bride" without singing a little of the tune. But as these unique songs that celebs walked down the aisle to prove, wedding music choices can be as unique as your love story. Really, you can walk to the music of your choice, whether that's a love song from the 1970s or a tune from a Disney film.
Sure, the traditional wedding processional songs are beautiful in their own right, but some modern brides prefer Beyoncé to organ music, and that's totally cool. Others go for contemporary pop songs, or even music from inspiring children's films. Still others go for the songs you'd never expect to hear at a wedding ever (and these are some of my favorites, to be honest).
Hey, if professional athletes, entrepreneurs, comedians, and other celebs are willing to buck tradition at this part of the wedding, then you can, too. Feel free to walk down the aisle to whatever song suits your own romance. For a little inspiration, here's what some of the stars listened to right before their wedding.