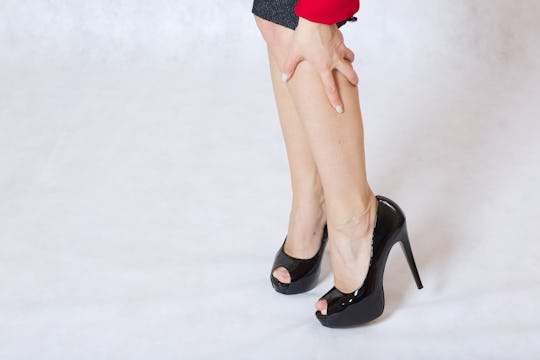 tolikoff2013/Fotolia
9 Of The Most Effective Ways To Prevent & Cover Up Spider Veins
With the weather becoming cooler, now is the perfect time to get your legs in the shape that you want them. Since pants and stockings will become regulars in your choices of attire for the next few months, there's no reason why rectifying the issues with your spider veins can't be on your list of priorities. Though it may seem as if they are impossible to get rid of, there are some effective ways to prevent and cover up spider veins.
Although spider veins are something that I've never dealt with first hand, I know plenty of people who have the issue and are a little insecure about it. Some of my friends who have spider veins have opted against wearing things that show their legs or their arms during the warmer months because of their spider veins, while others are not bothered by it. So before your sense of reluctance to show your legs kicks in again, try a few new tips and tricks to help you change up your habits before next summer.
Regardless of how you feel about your spider veins, if you're looking for a way to either cover them up or prevent them from expanding, these nine things can be done to help you out.