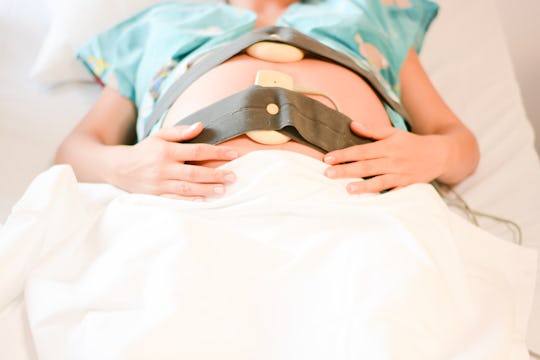 Fotolia
9 Of The Most Embarrassing Moments During Birth That You Just Can't Un-See
Childbirth in and of itself is basically the bloodiest scenes of a horror movie, played in a loop. I mean, sure, at the end of it you have this beautiful little baby in your arms, but what about all those embarrassing moments during birth you can't un-see? Because, sadly, there's no way around it — those moments are seriously traumatizing for all involved. I do recognize that ,for some, birthing another human being is nothing but a never-ending string of awesome instances and hey —more power to you if you're one of those women. However, for me, bringing children into the world was a hard lesson in humility (one I've never, ever forgotten).
During the birth of my first child I didn't know what to expect. I'd heard numerous stories — both good and bad — from other women I know and trust, so I had an inkling as to what goes down when giving birth. It wasn't until I was in the thick of it (literally), did I learn the way my body would react to all the pushing (like a damn idiot) and the way my partner would react to all the horror (like a true champion).
When I had my second baby, even though I knew the way things played out before, it didn't make me any more comfortable. Like, at all. I actually found myself feeling more embarrassing the second time around, only because I was acutely aware of all the gross things I would be experiencing and that I was powerless to stop it all from happening to me (and anyone else that was in the room with me.) This is truly a case where ignorance definitely was bliss, but I digress. So, with all of that "fun stuff" in mind, here are some of the most embarrassing moments during birth you can't un-see (but sure as hell wish you could).