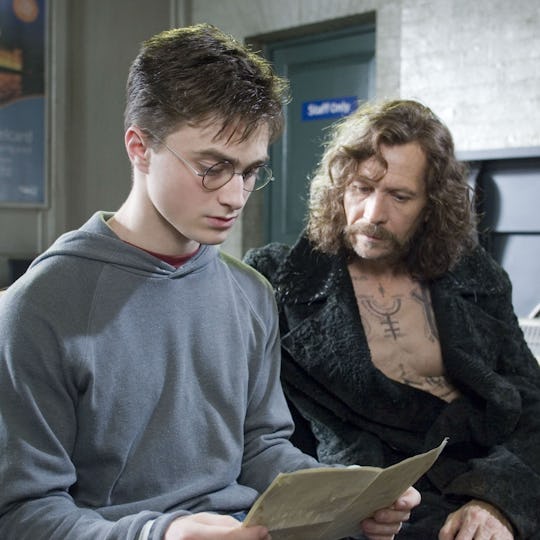 9 Parenting Lessons Every Muggle Mom Can Take From 'Harry Potter' That Don't Include Locking Your Child in a Closet
Children all over the world over have taken life lessons from the Harry Potter series, as the stories are rich with insight on the value of friendship, the dangers of prejudice, and the importance of bravery in the face of obstacles. But moms can also take some cues from the series when they embark on the great adventure of raising their families. Yes, even muggles can get some parenting lessons from Harry Potter.
Perhaps you already take some parenting cues from the famous characters. When your little ones are driving you up the wall, do you try to channel Professor McGonagall's absolute calm in the face of chaos? When you catch your kids in a lie, do you try to avoid acting like Dolores Umbridge? (I hope so!) And Molly Weasley is obviously your #momgoal, right?
It isn't completely crazy to take parenting tips from these fictitious characters. J.K. Rowling herself is a parent of three children, and acknowledged the difficulties of being a working mom in a 2001 BBC  interview.
"People very often say to me, 'How did you do it? How did you raise a baby and write a book?' and the answer is, I didn't do housework for four years! I'm not Superwoman," she said.
She may not be Superwoman, but Rowling did impart some serious parenting wisdom into her stories. Soak in some of the parenting lessons she hid throughout the Harry Potter series, and try to add some of them to your daily routine (if you aren't already.)