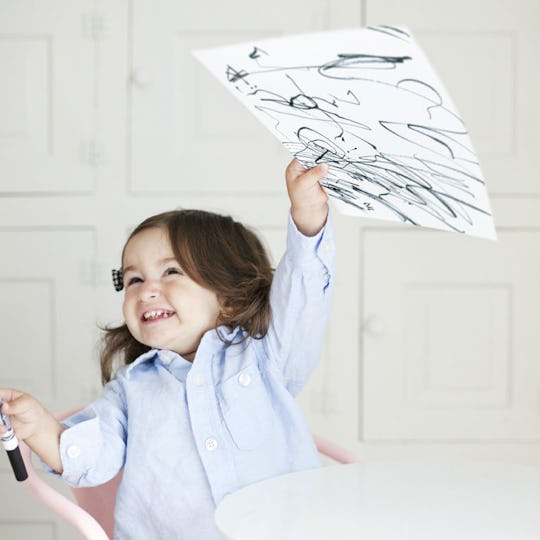 9 Pinterest Crafts You And Your Child Can Actually Accomplish, No Artistic Skill Required
Making crafts with your kids can easily go one of two ways. It can be a magical bonding experience full of laughter and perfect masterpieces yielding minimal messes, or it can be a veritable nightmare where paint gets smeared on every surface imaginable and you end up swapping out the paint for crayons and hiding with a glass of wine while your child colors in peace amidst the ruins of your Pinterest fail.  
If your craft times often end up more like the second scenario, don't worry. There are plenty of kid-friendly Pinterest crafts that will save you from another miserable artistic endeavor. Crafts are a great outlet for kids, but are often a stressful venture for mom, so these worry-free crafts will help you create something practical, fun or playful with easy step-by-step directions.
We can't guarantee there won't be any messes to clean up, but we do promise that each of these crafts are easy enough for a child to help with and all yield awesome results. Some of them are super simple and can be made in a matter of minutes, while some will take a bit more foresight and skill (meaning sewing a few stitches), but they're all awesome projects to get the creative juices flowing. So set down the wine, and pick up your paintbrush and your kiddo and let's make something!