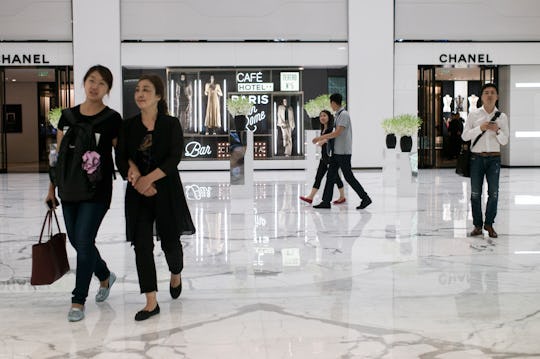 FRED DUFOUR/AFP/Getty Images
9 Places With Free AC That'll Keep You Cool In A Heat Wave
Every single summer feels as if it's the hottest one yet, but this one may have all other bear,. As of lately, the high temperatures would make any sun-loving person beg for winter to come back around (OK, maybe it's not that bad. I mean, heat over hair right?) As the heat intensifies over the next few weeks, finding places with free AC that'll keep you cool is one of the most important things you can do.
Though the summer will make any person turn their air conditioner on full force, I have to admit that I'm not one of those people. Aside from the fact that I get cold very easily, I'm actually very frugal and don't want to see my electric bill skyrocket at any time of the year. Knowing where to go when I'm out at the hottest points of the day to get some good air is some crucial knowledge. Yes, I will turn my air condition on during the hottest of days. But being able to chill out on someone else's dime is always cool with me.
Not sure where you can get some free AC this summer? Try hanging out at these nine spots to start with.