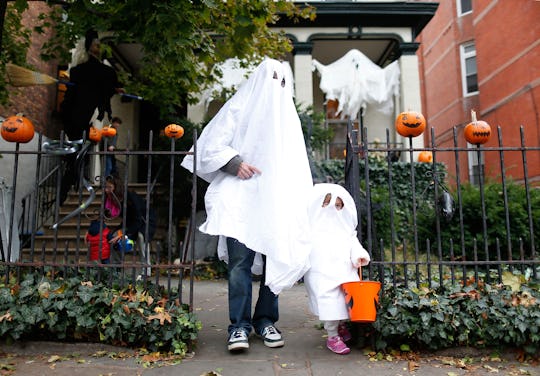 Jemal Countess/Getty Images Entertainment/Getty Images
9 Popular Halloween Costumes For Kids That Are Actually Cringeworthy
For the most part, kid's Halloween costumes are exactly what they're supposed to be, and that's imaginative, silly, fun, cute, clever, and maybe spooky. But there are some popular kids costumes to avoid this Halloween, too. It's kind of amazing what's still marketed to children in 2018.
By this time, most everyone has an idea of what makes up an offensive Halloween costume, according to Bustle. So when an adult decides to wear a costume that's generally considered inappropriate, then they know what's going on. It's a deliberate choice to be shocking or edgy or something along those lines. But because kids don't have a full understanding of what makes these costumes potentially problematic yet, it's kind of unfair to them. Plus, getting a little kid to wear a costume for adult reasons isn't going to be that much fun. The kid probably just wants to dress as a Paw Patrol character and call it a night.
And aside from the whole appropriation or parodying angle, these costumes are just kind of lazy. Seriously, there's a whole wealth of awesome costumes for sale both in stores and online, as well as more options for DIY creations than ever before. Why have your kid dress as something that's been done a thousand times before, when there are so many options for wildly creative costumes now?