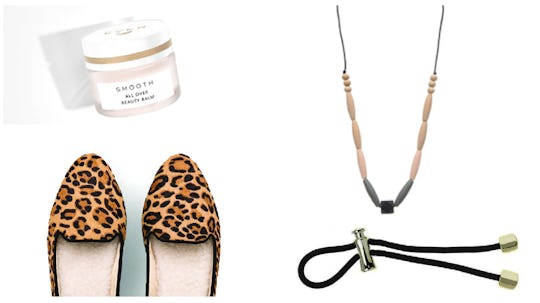 Ever, Chewbeads, Pulleez, Birdies
9 Products Invented By Moms That Make A+ Holiday Gifts
Mothers are the smartest, strongest, most amazing women we know. As soon as you become a mother yourself, you'll find yourself capable more than ever expected. It is like you're a superhero: one who can do anything with one hand and on minimal sleep, all the while producing food for their babies... through their boobs. And because mothers are basically keeping humanity afloat, they also constantly coming up with genius ideas to make their lives — and of others — easier. So while you're holiday shopping, look no further than this list of products invented by moms that will make the perfect holiday gift.
Some mother-invented products are life savers that are specifically designed to make parenting a big of a smoother ride, but most of these just make straight up great gifts. No one gets mothers — or people — like mothers, so naturally, it's not surprising that some of the most perfect gifts you could get someone will be invented by none other than a badass mom.
Here is a list of some of the best inventions made by our favorite people — mothers! — that will not only make someone happy, but also probably help them as well.