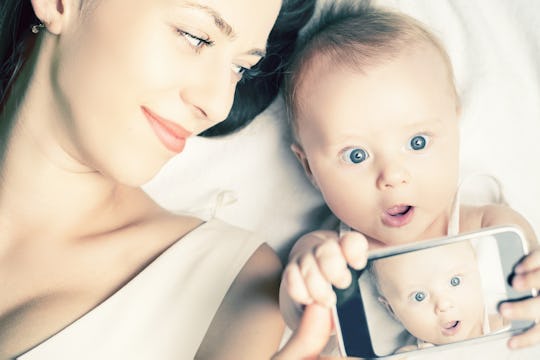 petunyia/Fotolia
9 Questions To Ask Before Sharing Photos Of Your Child On Social Media
One of my favorite parts of social media is seeing the adorable pictures my friends have posted of their kids. I love seeing photos of them dressed to the nines for a family portrait or videos of them goofing around the house. I can't help but hit "LIKE" every time I see a picture of my friends' little ones. Sharing pictures of kids on social media has definitely become a part of our daily lives, but with fear of hackers or strangers using photos, there are questions you need to ask before you post pictures of your kids online.
Believe me, I am just as guilty of sharing and over-sharing pictures and stories of my kids across all of my social media accounts. But as my kids get older, I'm realizing that all the stories I think I'm innocently telling, aren't always my stories to tell. And as we're all starting to learn, we think we're just posting a picture of our kids online, but it could actually have dangerous or embarrassing repercussions. There have even been some instances of porn sites stealing photos of children — it's horrifying.
So the next time you take a picture that you're getting ready to send out on Facebook, Instagram, or even Twitter, ask yourself these nine questions before you hit post.