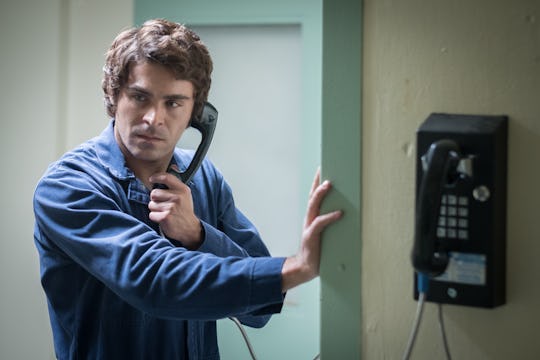 Brian Douglas/Netflix
If You Had A Mixed Reaction To 'Extremely Wicked,' Then You're Not Alone
Reactions to Netflix's Extremely Wicked, Shockingly Evil and Vile have been mixed, depending on where you look. Some viewers have expressed trepidation over how the film handled such an incredibly sensitive subject, while others wholeheartedly embraced Zac Efron's turn as serial killer Ted Bundy. These 9 reactions to Extremely Wicked are mostly positive, but they keep in mind the true story behind the Netflix film. The movie attempts to capture Bundy's manipulative appeal, but it's important that the audience doesn't get swept along by Efron's charisma.
That seems to be the most divisive point in most reviews of the movie. A few of the Twitter fans below appreciated that Extremely Wicked made them feel conflicted about Efron's portrayal as Bundy, so they could get a sense of just how blindsided his girlfriend Liz Kendall (played by Lily Collins) was when she found out he was a murderer. But there's been criticism, too. There have been concerns about romanticizing Bundy since the trailer was released, and Empire even called the film "occasionally too lighthearted for its own good."
Another common critique, in both Empire's review and Vulture's, is that Extremely Wicked didn't dig deeply enough into its characters to reveal anything new. All media is subjective, so perhaps you'll find yourself giving snaps to the following reactions — or sincerely disagreeing.