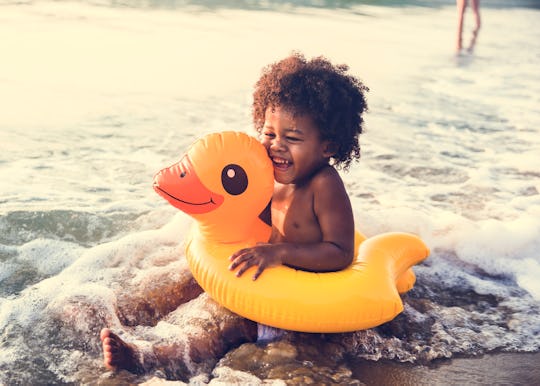 Shutterstock
9 Resources For Non-Black Parents Of Black Children, Recommended By Experts
Parenting is a complex job for most every family, but raising kids across racial lines presents its own set of challenges. But there are many excellent resources for non-Black parents of Black children available to help caretakers navigate the concerns and questions that come up, not only in these tumultuous times, but on an everyday basis. Parents in biracial marriages, stepparents, and those who have adopted transracially can all use this support.
"Parenting is extraordinarily stressful in the best of circumstances, but if you're worried about a kid's safety and self-concept because of race, that's a whole extra level of stress on top of it," Dr. Fern L. Johnson, Ph.D., a senior research scholar and professor emerita of English at Clark University, tells Romper via phone call. "I am the white mother of two African American sons. My wife, Marlene Fine, and I adopted them as infants, and they are now 29 and 31 years old... we worry about them every day." Dr. Johnson's sons have been subject to racist remarks in the workplace, trailed by state troopers for miles, and much more. Like any parent, she still fears for her grown children, and she's also keenly aware of the fact that "any of these encounters could have turned very bad in a split second."
Mental health professionals acknowledge this added difficulty. "It is a hard time for parents who are raising Black children during this climate," Diana Anzaldua, a BIPOC Licensed Clinical Practitioner and Founder and Owner of Austin Trauma Therapy Center, tells Romper. "Children are confused and are looking for guidance just as the parents are. Educating the self (and the family) on how to be anti-racist is needed right now." To assist in that education, and help you find supportive communities, here are some of the organizations, groups, websites, media, and other resources available for non-Black parents of Black children, all recommended by experts and parents who know.