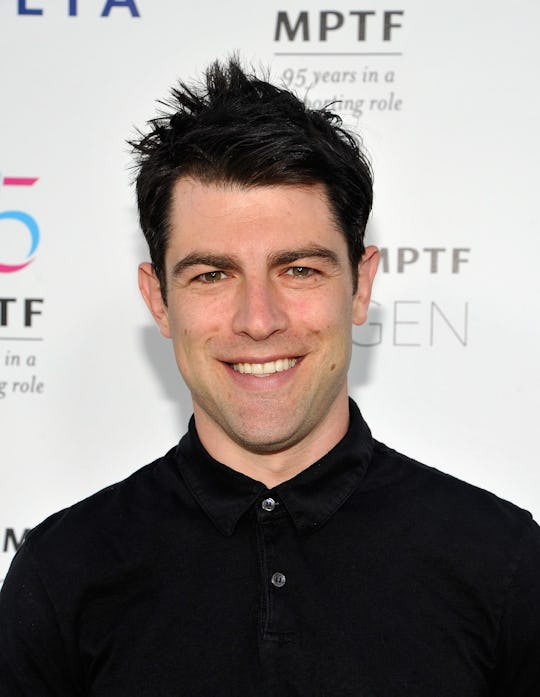 John Sciulli/Getty
9 Schmidt Moments From 'New Girl' That Demonstrate Why We Love Him So Much
In a cast that includes the characters Nick, Winston, and Jessica Day, played by the professionally delightful Zooey Deschanel, it's hard to be the most lovable. Don't tell him, because we wouldn't want it to go to his head, but Schmidt from New Girl is, in fact, the most endearing of them all. (Don't fight me on this. Please.). His semi-douchey, often over-confident exterior belies a delicately insecure underbelly and a heart of gold to boot. At the end of the day, Schmidt is a sensitive, childlike soul who just wants to be loved and admired. And at the end of the day, don't we all? This is why I've collected nine gifs of Schmidt from New Girl that describe just why I love him so much.
That is not to say that he is not ridiculous. Because Schmidt is definitely ridiculous, and in the very best way. He takes off his shirt unprompted, takes his vanity to unheard of levels, enjoys chilling in his 'mono, and is often just generally completely unaware of how he comes across to other people. And yet, in his relationship with Cece, arguably the show's most rational and emotionally balanced character, Schmidt becomes a better person. Somehow she loves him despite (because of?) his weirdness, and audiences love him too. So in that spirit, here are 9 gifs that celebrate the very best of Schmidt.
That Time At The Funeral
Schmidt does not back down. No, not ever. Not even when he probably should. Because, dude, that's your friend's dead dad.
When He Hated The Youths
It can sometimes be hard to tell what's going to upset Schmidt, who has a variety of amusing neuroses, but nothing upsets him quite as much as the "youths."
When He Broke His Penis
Schmidt is at his best when he can just be himself and let it all hang out. Schmidt likes to enjoy himself and he feels good.
When He Celebrated Himself
He is a master of self-love.
When He Was Confident In His Appeal
Perhaps the master.
When He Had This Mirror Pep Talk
Seriously, we should all take lessons in doing morning affirmations from Schmidt.
His Dance Moves
Schmidt brings the party wherever he goes, in large part due to his fantastic and totally unironic dance moves.
And His Heart-To-Hearts
He is also a sincere and loyal friend.
When He Is Ready To Party
Even though he can be baffling, clueless, and yes, a little douchey, you can't help but love Schmidt. Plus, this guy really knows how to party.