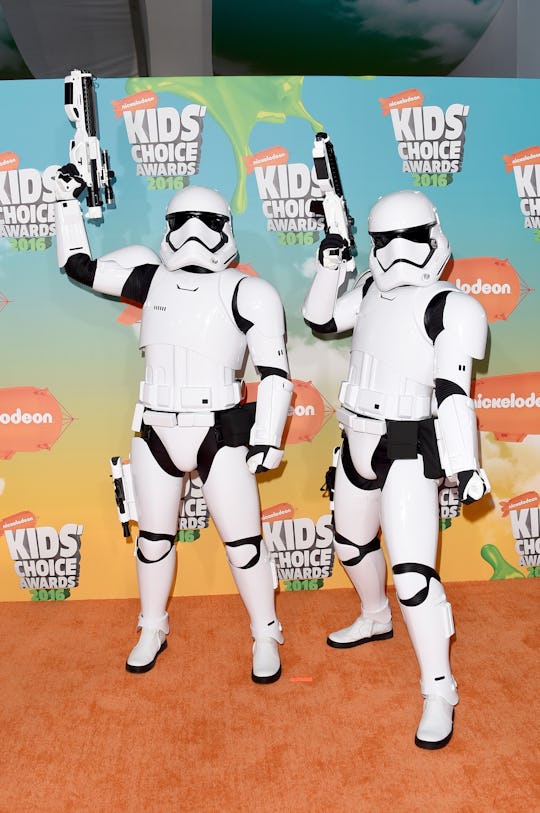 Jason Merritt/Getty Images Entertainment/Getty Images
9 Sibling Costume Ideas That Aren't Super Cheesy, But Still Super Cute
When it's time to dress your family for Halloween, it's fun to stick with a theme. After all, being related to one another is one of the best reasons for group costumes. And thankfully, there are sibling costume ideas that aren't super cheesy, but still super cute. So be sure you have enough memory on your phone for all of the adorable photos that are certain to follow.
Whether your kids are still babies or closer to tweens, you can find some sibling costume ideas perfect for your own family. Drawing inspiration from movies, video games, and pop culture, these costumes are more funny and cool than scary. Whatever the case, these costumes can help make your kids into team players (at least for one night).
The beset part: these outfits can be as simple or elaborate as you like. A funny onesie on a baby can make a big impact, and you can also opt for a detailed dinosaur costume if that's more to your taste. Whether you dress your kids as stormtroopers, zoo animals, or even a candy dish, these costumes are sure to be memorable for years to come. Who knows? Maybe matching costumes can become your Halloween tradition for years to come.