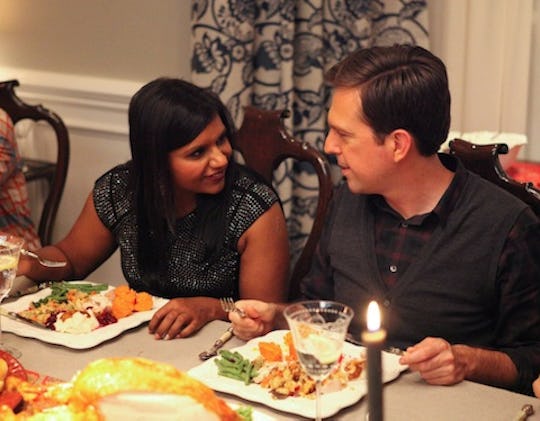 9 Signs You & Your SO Should Spend Thanksgiving Together, Aside From A Mutual Love Of Pumpkin Pie
The older you get, the more stressful the holiday season becomes. That's not to say that you no longer enjoy the celebrations or look forward to Thanksgiving dinner, but with each year, more responsibilities, obligations and decisions surrounding the festivities fall to you. And perhaps one of the most complicated choices you'll be faced to make is whether or not you should spend Thanksgiving with your significant other. 
Spending the holiday together is a big step in any relationship. While it can — and should — be a decision that leaves you feeling joyful, there can also be some less than great ramifications of opting to spend Thanksgiving with your SO. Families might have differing opinions, they might not get along with your relatives, or traditions may be so opposite it causes stress between you and your partner. 
Yes, there are potential negatives to the situation, but there are also plenty of positives to consider. You and your sweetheart can watch the parade together, compete in a game of touch football, and snuggle up for a tryptophan-induced nap at the end of the party. Plus, spending the holiday together shows a level of commitment that, when you feel ready for it, is pretty special. 
There are various ways to know if you're ready to spend Thanksgiving with your significant other, and, of course, every couple is different. But as you mull it over, consider these 9 signs that show you probably are ready to spend your Turkey Day with your other half.