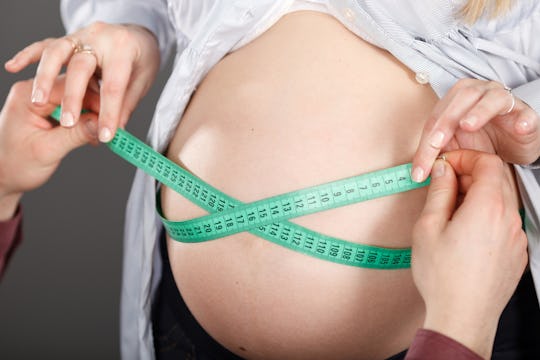 hdesert/Fotolia
9 Signs Your Baby Is Going To Be Big
When you're awaiting the birth of a child, your mind is filled with so many questions about what your baby will be like. Bald, or a full head of hair? A champion sleeper, or a night-time terror? A tiny little peanut, or a big bruiser? For most of these questions, moms can do nothing but wait and see. But on the issue of size, there are some signs that your baby might be big that you can watch out for.
Moms have different reasons for wanting to know beforehand how big their baby is going be, as WebMd reported. Some want to know whether they should bother buying newborn clothes and diapers, or skip them altogether and go right to the next size up. Others, however, are focused on the physical aspect of it — after all, that baby has to come out somehow and a larger baby could potentially mean a tougher labor.
There's no surefire way to know how big your baby is going to be, Dr. Jeanne Shield, the director of the division of maternal-fetal medicine at Johns Hopkins Medicine, tells Romper. "There's a lot of nonspecific things that may say, 'OK, you're having a big baby', but there's no one good way of measuring," she says. There are, however, many different things that can help you and your doctor make a more accurate guess. Here are nine things that could let you know whether or not you're about to give birth to a big baby.
This article was originally published on