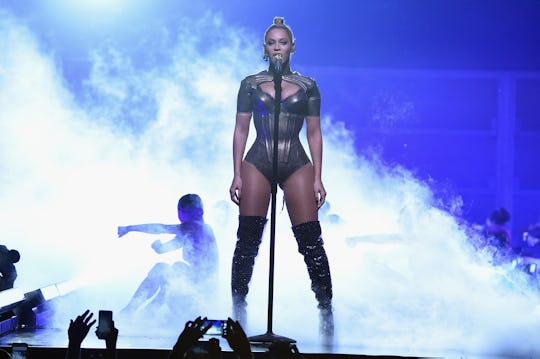 Theo Wargo/Getty Images Entertainment/Getty Images
9 Signs Your Child Is A Beyoncé In The Making
During the toddler years, you get a sneak peak at your child's personality as they begin to assert their independence. You may come to find that your once sweet, agreeable little infant begins to push back on everything from what they wear to which way you walk to the playground. Although grandparents and passersby may find this behavior entertaining, the parents of these well-meaning little free-thinkers may find these constant battles downright exhausting. If you think you've got a little diva or badass dude on your hands, you should know the signs your child is the next Beyoncé.
You can imagine that someone with Beyoncé's star power was probably overflowing in the personality department as a young child. But even if Grammy awards and hit records aren't in your child's future, they may have just as much personality and creativity as Queen Bey, which can take them pretty far. There are some really great things about having an outgoing, strong-willed child, even though it probably doesn't seem that way when you're in the midst of parenting one. Children who tend to be more extroverted have very active imaginations, crave engagement, and have their own opinions about practically everything. You may also find that your little Beyoncé-in-the making will put on a show anytime they think they have an audience.
Raising a strong-willed child can be difficult for a parent — particularly one who tends to be more introverted — but you can take comfort in the fact that children with strong-willed personality traits are often leaders of their peer groups. As Popsugar pointed out, these children rarely fall victim to peer pressure, and often end up being entrepreneurs and leaders in business.
You may have to deal with a few headaches now, but when your little creative genius is thanking you at the Grammys, you'll be glad you let her wear her pajamas and rain boots to school.