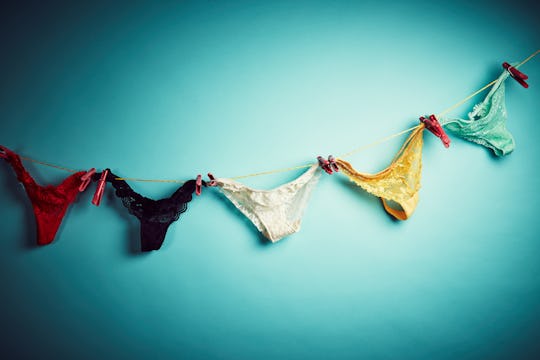 Nik_Merkulov/Fotolia
9 Signs Your Underwear Doesn't Fit Just Right
There's no feeling worse than being uncomfortable in your underwear. Whether you're just hanging around the house or having a night out with friends, that feeling of being in a pair of underwear that doesn't quite cut it can ruin the night. Regardless of your age, I'm more than positive that at some point the feeling that I described has been felt. Being that it's a common thing, noticing the signs that your underwear doesn't fit just right can save you from having a day or night of uncomfortableness.
A few years ago, I lost close to 30 pounds. Though I wasn't considered out of shape to many people, I felt like I was to myself. After I lost the weight, I dropped two pant sizes with it and, in turn, had to purchase new underwear too. Before I completely threw out all of my old pairs, I wore them a few more times and it was honestly the worst thing that I could have ever done. Feeling like you need to adjust your underwear when you've already put your pants on over them, is not the best feeling in the world. Since then, I've restocked to the right size and try to keep track of when it's time to upgrade to some fresh pair.
If the signs haven't been that obvious for you in the past, these nine points might help you trade out your undies sooner.