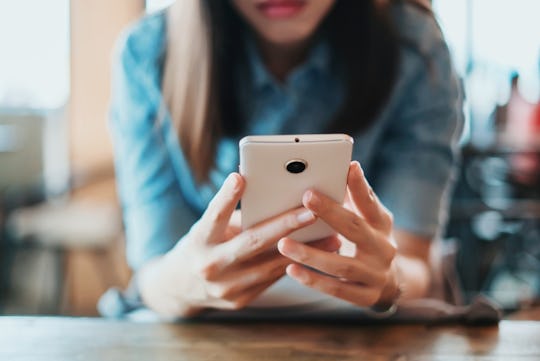 YUTTANA HONGTANSAWAT/Shutterstock
9 Signs You're Dating Someone Who Will Most Definitely Ghost On You
Breakups are never fun, but ghosting and breadcrumbing are some of the worst forms of rejection. They can happen after the first date, a couple hookups, or even worse, years into a relationship. Unfortunately, these dating trends are all too common, and it doesn't look like they'll end anytime soon. To save yourself from heartbreak, you'll want to consider some signs you're dating someone who is likely to breadcrumb or ghost you.
Before diving into the signs of ghosting and breadcrumbing, you have to know what they are. Ghosting is when someone you're seeing ends the relationship by simply disappearing, according to HuffPost. And because dating as a millennial is so complicated, there's a new phenomenon that makes ghosting look good: Breadcrumbing, or leading someone on with no intent of following through, Bela Gandhi, founder of the Smart Dating Academy, said in an interview with Today.
Dating apps might've made life easier by connecting single people with a simple scroll, but it's also made it easier for people to peace out of relationships. Sure, some ghosters and breadcrumbers have their personal reasons for committing the act, but when you're on the receiving end of it, it can be emotionally draining. After all, you're left without any closure which forces you to come up with a million reasons why they did what they did or even blaming yourself for what went wrong. It's almost never your fault when you're ghosted or breadcrumbed, but these dating behaviors can mess with your mind. So check out these warning signs before your potential partner checks out of your life.