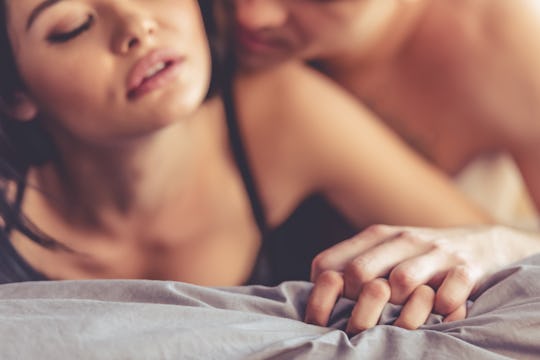 VGstockstudio/Fotolia
9 Signs You're Not As Sexually Satisfied As You Think
I've often not-so-secretly hoped that one day I would marry the man with whom I had the best sex of my life, because sexual satisfaction can be a very important component of a happy union. Of course, being in a committed relationship doesn't guarantee perfection and your sex life may sometimes be a bit lacking. What's worse is that you may not even realize that something is missing. There are, however, signs that you're not as sexually satisfied as you think, and they're important for all couples to understand.
According to YourTango, some of the reasons that women are dissatisfied with their sex lives include poor communication, having a busy schedule, the sex itself becoming boring, not feeling sexy anymore, and feeling sexually frustrated. But that's not the whole story. Being sexually unsatisfied can lead to a sexless marriage and married women who would rather go to sleep than have sex, which not what most strive towards when entering into a partnership.
Although there can be various reasons why you've suddenly gone from loving your sex life to not having as good a time in the bedroom as before, understanding some of those issues is important to fixing the problem. Here are nine signs that you might be sexually unsatisfied.