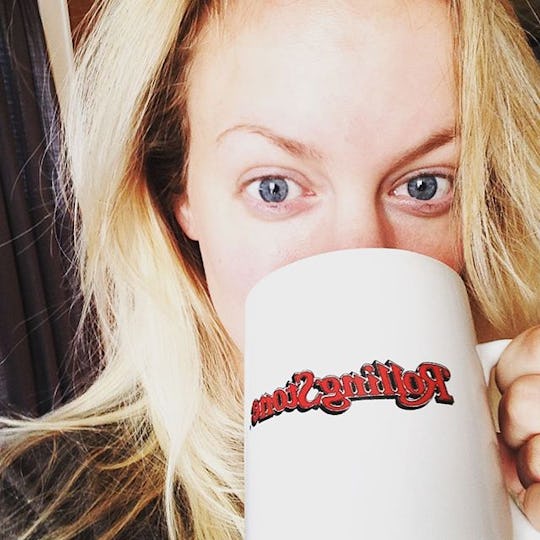 Hannah Westmoreland Murphy
9 Struggles Of Being A Mom Who Is Constantly Trying To Improve Herself
For most people, self-improvement is a life-long journey. Personally, I find it to be an arduous road filled with many unfortunate twists and unexpected turns. It probably doesn't help that I sometimes have the attention span of a squirrel, so figuring out how to make major life changes is a bit more challenging for me (also, entertaining for the people in my life who sit back and watch my scattered attempts at growth).
After I had my second child, I told myself that this was the time to "get my life back on track," which is a phrase most commonly uttered by people who are constantly in the process of trying to do better and be better and conduct their lives more effectively. (Not that my life was ever "off track" but having two kids sort of throws a wrench in your plans to look like a runway model, a goal that I admittedly know is the product of deeply problematic conditioning ingrained in me by a society that puts too much pressure on women to look a certain way; but still, I like to achieve things, so I'm choosing not to judge myself for wanting a bangin' body.) I had given every piece of myself to my kids for so long that there was hardly any part of me left for, well, me.
So I told myself shortly after my second child's first birthday that it was the time to be the change I wanted to see in the world, err, my world. What sort of changes, you ask? Well, I wish the world would read more books by David Sedaris, I wish the world would normalize mass consumption of tacos, and I wish the world would develop a formula for burning calories that didn't evolve two mind-numbing hours on an elliptical machine. I also wish for a lot of much bigger, more important wishes that would benefit a great many more people than just myself, but in terms of "things I can possibly control," these are my dreams.
I want to read more and worry less; Write more and laugh more and jump in more puddles with my two rambunctious boys; I want my body to require fewer elastic waste bands, and my face to merit fewer remarks regarding the overall well-being of my health. (I do not look tired — this just how I look, sir.) I want to help others and make a difference in the world of those that truly need it. I want to go to all of the places and do all of the things.
How's that going, you ask? Well, let's just say I've encountered a few obstacles, and if you're the type of person who is perpetually trying to improve yourself, you'll very likely relate: