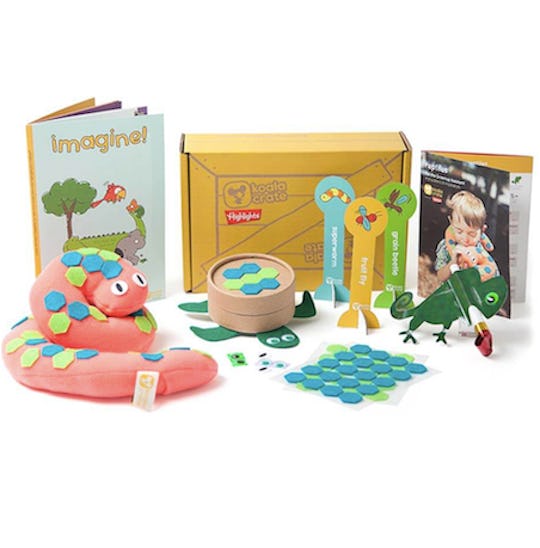 9 Subscription Boxes For Kids That Make Life…
"I'm bored," may be one of the most common and most dreaded sentences to hear from a kid. But you can keep those words coming for your tots mouths by investing in some awesome subscription boxes for kids. After all, subscription boxes are no longer reserved solely for beauty products, fitness clothes, and pets. Now, there are an array of subscription boxes for kids to choose from, which will help sharpen their skill set, introduce a new subject, or simply keep them entertained, so you can get stuff done. Plus, what could be more exciting than knowing each month brings a fun new source of entertainment with it? When you're a kid, getting personalized mail on a regular basis is like experiencing the holidays every month.
I took a look at subscription services that both kids and moms will love, in order to learn about some of the coolest options available. Each box is specifically geared to refine your child's learning skills or spark creativity, whether it'd be through cooking, arts and crafts, or science. (Seriously, where were these when I was growing up?) Moms will love them because they're affordable, and they're great for holidays or days off from school when you've run out of ideas on how to entertain them. Plus, there is no greater joy than watching your child's imagination run wild. Here are a few stellar subscription boxes for kids to consider investing in this year.