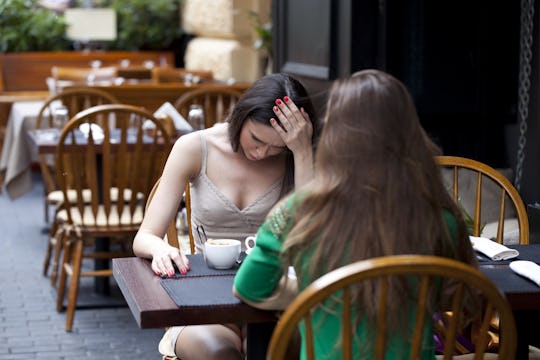 9 Subtle Things You & Your Partner Do That Are Destroying Your Relationship
There are some obvious things that will end a good relationship: infidelity, poor communication, lack of sexual chemistry, different relationship goals, just to name a few. But what about the more subtle things that destroy a relationship? It's not always obvious why a relationship begins to tank when both people are fairly nice and have a lot in common.
Sometimes it's the small things that add up that can crush intimacy: the mean-spirited joking, the dog you never liked in the first place, the partner who is at work more than in your arms. It's easy to tell yourself these things don't matter, and sometimes they don't. It's when they start adding up and upsetting the balance of love and respect in your relationship that a real rift can grow.
Having these problems doesn't mean your relationship is doomed; acknowledging they exist and trying to fix them can actually bring your relationship back to the good old days. But how do you know there's a problem when it's not-so-obvious? Take a look below and see if you recognize yourself or your partner in these subtle relationship killers. If so, it may be time to sit down with your significant other and have an honest conversation.