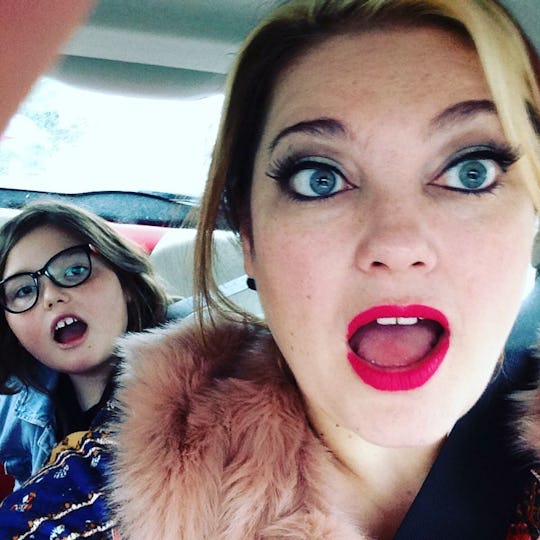 Courtesy of Perelandra Beedles
9 Subtle Ways You're Not Being Body Positive Around Your Daughter
Raising daughters to feel proud about their bodies is no easy task. Everyday girls are receiving layers of potentially negative messaging about how they should look. As a former sufferer of eating disorders, I try hard to be a body positive role model around my daughter. I monitor my own language and behavior very carefully, keen that history doesn't repeat itself. But even I slip and partake in the many subtle ways you're not being body positive.
Old habits (particularly at times of stress) do creep in. When beauty stereotypes are so celebrated, it's probably inevitable that I occasionally slip, and have days when I don't feel great about what I see in the mirror. I try not to beat myself up about this. I understand on an intellectual level that I have been socialized to be dissatisfied with my appearance, what's important is that I don't pass this on to my daughter.
A mothers influence over her child is often unmatched and with great power comes great responsibility. A Harvard Medical school study of over five thousand girls between the ages 12 and 18, found that mothers who over-emphasize their concerns about body weight, are significantly more likely to pass on these attitudes to their children. The message is clear. When it comes to body positive parenting, it's vital that the work begins at home.
Think you've got it licked? Here are some of the subtle ways you're not being body positive around your daughter, and how to combat these mistakes.