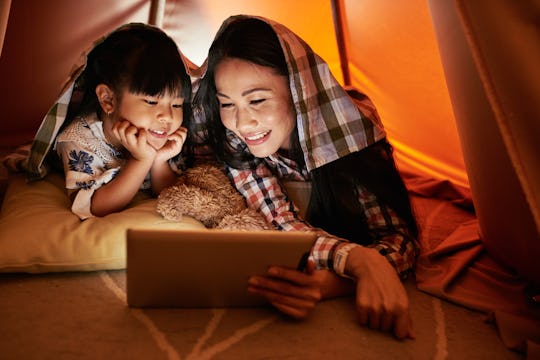 DragonImages/Fotolia
Summer Movies Are Always The Best, So Here's 9 On Netflix To Watch With Your Kids
I was visiting my sister in Maine a few weeks ago and her neighbors (who also have a backyard full of chickens and adorable Adirondack chairs on their front porch), had a sheet tacked to their weathered barn — specifically for the solid purpose of showing outdoor movies. I'm not sure what their secret for battling the bat-sized mosquitos is, but I was jealous nonetheless. And it would be perfect if you're on the hunt for summer kids' movies on Netflix, because it's a great way to celebrate the season.
Of course, with relatively small kids at home, movies are both impossible to sit through for more than five minutes and also tough to find without content that's really inappropriate. While this list includes movies that are suited toward kids who are older than 2 years old, they're all wholesome options for your summer movie nights that will help you enjoy the slowness of this season together with your kids and your family.
Whether you're in the mood for something summer-camp themed or an adventure tale, these are great movies your kids can watch this summer. And we'll bet you'll stake out a sofa spot or lawn chair to catch them as well.