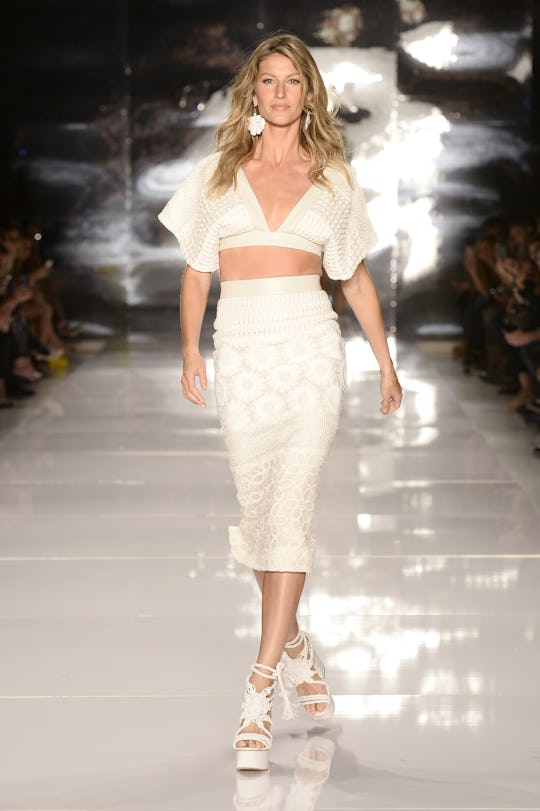 Fernanda Calfat/Getty Images Entertainment/Getty Images
9 Tall Girl Fashion Rules You Don't Have To Follow
If you're a tall girl, most likely you've been told what things you should wear and what things you should steer clear of. And if you've been listening, you've probably avoided heels, color, and plenty of other fashion trends that make shopping for girl clothes totally worth it. But it's time to turn all of those fashion rules on their pretty little heads, and break down a few of the tall girl fashion rules you never have to follow.
The experts will always have their opinions about what is flattering for your statuesque physique. But if the world has learned one thing from Madonna and Lady Gaga, it's that fashion rules are meant to be broken. I'm not suggesting that you go out and get a meat dress, but you should be creative with your clothes and experiment with the trends that interest you. Most importantly, your style should be an extension of yourself.
So silence the haters and do you. The next time you're out shopping, do yourself a favor and try a new style that you've always avoided on account of your height. And maybe next year the fashion police will decide that vertical stripes are ok to wear after all.