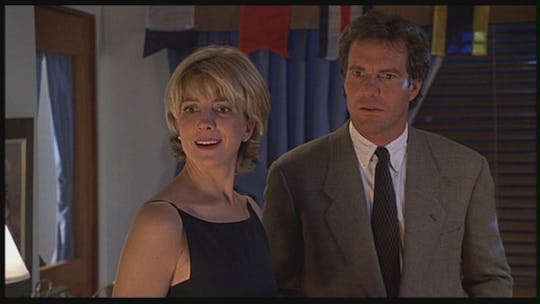 Walt Disney Pictures
9 Things '90s Movies Got So Wrong About Raising Kids
There are some things that movies from the 1990s got terribly wrong, but at least they're good for a laugh in retrospect. For instance, according to the world of Demolition Man, by 1996, the vast majority of citizens in California were living in a dystopian wasteland ruled by gangs and the worst criminals were sent to a cryogenic prison. Clearly you can chuckle about historical inaccuracies, yet the number of things '90s movies got so wrong about raising kids is fairly ridiculous.
Of course in another couple of decades, I'm sure people will look back on the beginning of the 21st century and scoff, but that's just how the cruel mistress of time works. Everyone is an expert in retrospect and how to raise a child will forever be hotly debated by all.
Your particular parenting style has probably received its fair share of scrutiny, but just think about how intense the magnifying glass can be on the stereotypes of parenthood created by films. In a way, the '90s were a simpler time on the parenting front. People weren't really all that worried about if their kids ate organic or not and social networking sites hadn't taken over yet. So check out these things movies from the '90s totally got wrong about raising kids.