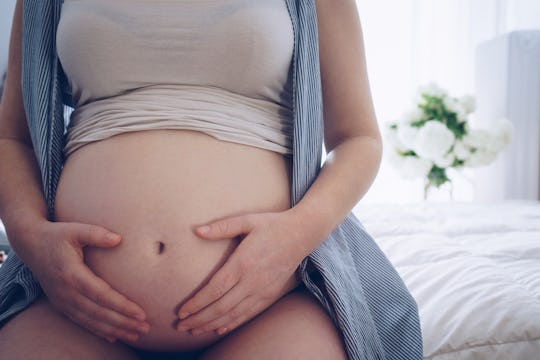 sianstock/Fotolia
9 Things A Pregnant Woman Really Means When She Says She's "Hormonal"
Jokes about the emotional instability of pregnant people are never-ending. And yes, we have a hell of a lot of hormones rushing through our system when we're growing human beings. It's true. The dramatic changes that our bodies go through in less than a year are astounding, but we're also freaking exhausted. All. The. Time. A little help can go a long way, so let me do the heavy lifting for my currently pregnant comrades and tell you what a pregnant woman really means when she says she's "hormonal."
It's no joke how crazy I felt when I was pregnant. But, honestly, it's hard to say that without accidentally giving credence to people who wish pregnant people would avoid public and just stay at home until their babies are born. Whether it's because they think we're "too fragile" or "too emotionally unstable" to continue life as normal when we're growing a human, or they think we should STFU and deal with the intense changes quietly, not everyone understands (or cares about) the plight of pregnant women. There isn't too much room for pregnant people to just deal with the challenges they're having openly without running the risk of their experiences being minimized or misunderstood.
If you're anything like me, hormonal changes in pregnancy felt so isolating. I wanted commiseration but, like many before me, my feelings were usually minimized or I received patronizing responses (see Serena Williams' Australian Open Win coverage). What follows is an effort at commiseration with my counterparts who've been, or are currently, pregnant. Everything you feel when you say you're hormonal is valid, even if it's not one of the examples covered below: